Welcome to the office of Michael Salcedo, D.P.M.
Our priority is to deliver quality care to informed patients in a friendly, comfortable and convenient setting.
Quality Care
If you have problems with your feet, ankles or legs, you need to turn to an experienced foot and ankle specialist who listens and responds … a doctor in your community for almost 30 years who knows the field and can effectively diagnose and treat your needs … a compassionate physician who counsels you on the best ways to maintain and improve your health. My goal is to provide quality care with an emphasis on tailoring a safe and effective treatment program for your foot, ankle, or leg problem. My staff is dedicated to help him find a solution to your problem with up-to-date diagnostic tools, medical staff training, and front office insurance needs.
Informed Patients
Dr. Michael Salcedo believes that informed patients are better prepared to make decisions regarding their health and well-being. Patients with foot, ankle, or leg problems need to directly participate in their healthcare program to achieve maximum success. A well-informed patient tends to be a "treatment compliant" and responds well to appropriate treatment plans that maximize their results. I invite you to review my website which provides a variety of foot and ankle topics that may assist you in your decision-making.
Comfortable, Convenient Setting
The office of Dr. Michael Salcedo office is conveniently located in the Edison Lakes complex at Mishawaka, Indiana. Additionally, weekly office hours are held at The Wound Center at St. Joseph Regional Medical Center for patients with complex lower extremity wounds. At Michael Salcedo D.P.M., we strive to make our Mishawaka office as efficient and convenient as possible. Included in these web pages is information about Michael Salcedo, D.P.M.'s office, including our Mishawaka location, maps, directions, hours, insurance policies and appointment scheduling.
I hope you find this web site useful and invite you to contact us with your questions at any time.
Our Staff
The doctor, nursing and administrative staff at Michael Salcedo, D.P.M. maintain the highest levels of accreditation and pursue ongoing education to stay up to date with the latest trends in foot and ankle care and the constant changes occurring in the medical health insurance world.
Dr. Michael Salcedo is a graduate of the New York College of Podiatric Medicine where he graduated with distinction in 1987. He completed his residency in Chicago, Illinois at the Chicago Foot Clinic and Cook County Hospital. He is in his 30th year of private practice in the Michiana area. Dr. Michael Salcedo is a board-certified foot surgeon and is also a fellow of the American College of Foot and Ankle Surgeons. The doctor is involved in a variety of community health education and lectures locally and nationally on a variety of surgical and medical topics. The doctor has served as the former director of a 3 year Podiatry Medicine and Surgery Residency Program at the Saint Joseph Health System in Mishawaka, Indiana for the past 25 years.
Credentials
Diplomate: Board Certified by the American Board of Foot and Ankle Surgery
Fellow: American College of Foot and Ankle Surgeons
Adjunct Associate Clinical Professor of Surgery

Scholl College of Podiatric Medicine
Temple University
New York College of Podiatric Medicine
Des Moines University Medical College

Member

American Podiatric Medical Association
Indiana Podiatric Medical Association
Association for the advancement of Wound Care
American Diabetes Association

Surgical and Medical privileges in Reconstructive Foot and Ankle Surgery, Foot and Leg Salvage and Complex Wound Care
Former Director of Podiatric Medical Training and Education at Saint Joseph Regional Medical Center
Staff Physician and Surgeon

Saint Joseph Regional Medical Center, Department of Orthopedics
Memorial Hospital, Department of Orthopedics
South Bend Surgical Specialty Surgery Center

America's Top Podiatrists 2006 Consumer Research Council of America
Guest Author Podiatry Today
New Patients
I would personally like to welcome you to our office and hope that you find your experience successful. Your first visit to Michael Salcedo, D.P.M. involves a few special steps so that we can get to know you. To understand what to expect, please read through this page. You'll find all the practical information you need, such as a map and directions to our office, practice hours, payment policies and more. There's also background information about our committed staff and our first visit procedures. You can also save some time by printing out and completing the patient forms in advance of your appointment.
Please plan on bringing a complete list of your current medications, allergies, and ongoing medical problems.
Mission Statement
Our practice is working together to realize a shared vision of delivering excellence in foot and ankle care.
To fulfill this mission, my staff is committed to:
Treating our patients with dignity and respect.
Provide you with a friendly caring experience.
Deliver Healthcare in an effective and compassionate manner.
Assisting you with your health and Insurance concerns.
Strive for continuous improvement at all levels.
Patient Forms
Please print and fill out these forms so we can expedite your first visit
Existing Patients
My staff and I believe that informed patients are better equipped to make appropriate decisions about therapy and treatment plans that may have a positive benefit to their foot and ankle health. As an existing patient, I'm very grateful that you're taking the time to evaluate my website. Please take some time to review some of the covered topics that may relate to some of your overall foot concerns. However, we would love to see you back in the office again to answer your questions and solve any problems regarding your new foot concerns. Please use the Library and browse through these diagnoses and treatments to learn more about topics of interest to you.
As always, you can contact our office to answer any questions or concerns.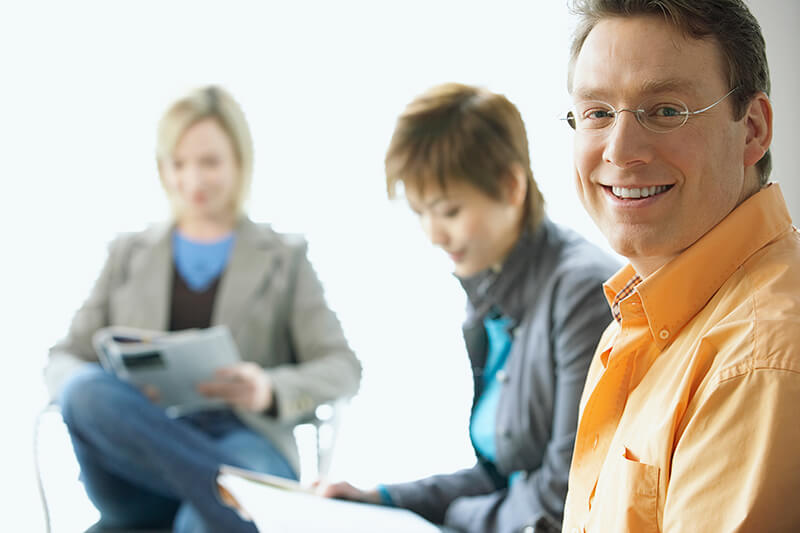 Appointment Request
To request appointment availability, please fill out the form below. Our scheduling coordinator will contact you to confirm your appointment.
Michael Salcedo, D.P.M., F.A.C.F.A.S.
Address: 3665 Park Place West, Suite 200
Mishawaka, IN  46545